Although the clothing tag is small, it is very useful. It is equivalent to the instruction manual for a piece of clothing. General tag content will include company logo, brand name, single product style, size specification, origin, fabric, grade, safety category, etc. As a professional manufacturer of pajamas, we can customize labels according to customer requirements.
How to get the information you want from the tag?
1. Look at the grade or size
The grades of clothing are divided into high-quality, first-class and qualified products. The higher the grade, the higher the color fastness (the less likely to fade and dye). The grade on the clothes tag should be at least qualified. The size or size of clothes is what people care about most. Most people buy clothes only by looking at the S, M, L and other sizes on the label, but sometimes they don't fit so well. At this time, you have to refer to your height and chest (waist) circumference. Generally speaking, information such as height, chest circumference, waist circumference and other information are written on clothes hang tags.
The size of children's clothing is much more complicated than that of adult clothing. The common ones are directly expressed by age, such as: 1Y, 2Y, 3Y, 4Y… Use height to express, such as: 80CM, 90CM, 100CM, 110CM… Some are expressed by numbers, such as: 1#, 2 #, 3#, 4#.
2. Look at the security level
Clothing can be divided into three security levels: A, B, and C. Category A is infant and toddler clothing, and its formaldehyde content should not exceed 20 mg per kilogram. The clothing of children under 4 years old is generally Category A, especially clothing that is attached to the skin. Category B is clothing that directly touches the skin, and its formaldehyde content should not exceed 75 mg per kilogram. It is suitable for wearing on the skin. The labels on general underwear, autumn clothes and pajamas are shown as Category B. Category C is clothing that does not directly contact the skin, and its formaldehyde content shall not exceed 300 mg per kilogram. Coats and clothes that do not directly touch the skin are generally category C. If the underwear is category C, it is recommended not to buy it, otherwise it is likely to cause skin itching, red spots and other allergic symptoms.
3. Washing logo
On the label, there are signs about hand washing and machine washing, rinsing, wringing and drying, ironing, dry cleaning, etc. It is particularly important to note that the washing signs should follow the order of washing, chlorine bleaching, ironing, dry cleaning, etc., according to the performance and requirements of the clothes Choose the necessary graphic symbols.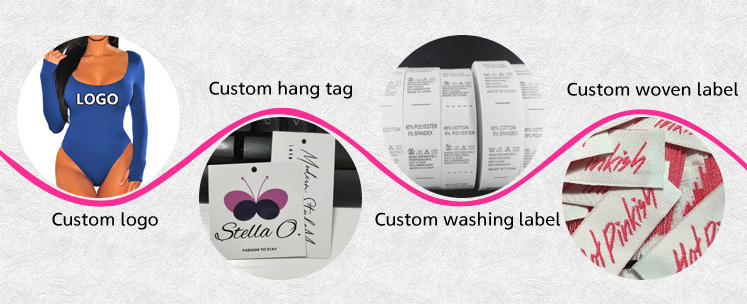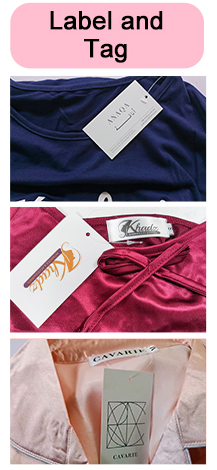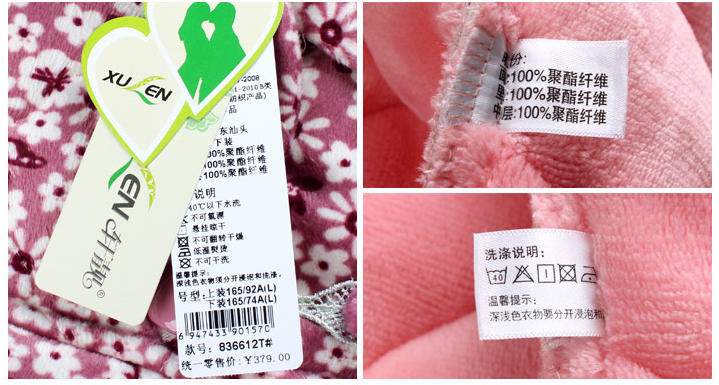 As a professional pajama manufacturer, we can customize any labels as your requirement. Please kindly send us an email for getting more customized labels information.